Everything Baby Berkshire 
I am part of a group called 'Everything Baby Berkshire' which is a team of highly qualifie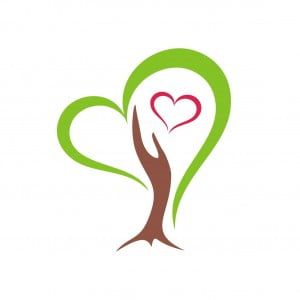 d complementary therapists and teachers with a special interest in pregnancy and family related support in the Reading/Berkshire area.
Everyone in the group offers fantastic support while you are on your pregnancy, birth and parenting journey. They are all amazing!
Pregnancy Support 
Pregnancy and Newborn Photography – Tina Cleary
Specialist pregnancy and newborn photographer trained to the highest standard in the art of newborn photography. Offering luxurious photography and stunning products.
Tina's photos are adorable – have a look at her website you will fall in love with her pictures!
Swimkidz Aqua Natal Classes – Trish Hare
Pregnancy aquayoga offers the benefits of stretch, relaxation and deep breathing with buoyancy and water resistance.
A great way to prepare for your babies birth.
Pre and Postnatal Massage – Linda Cook
A relaxing Treatment that may help to prevent and alleviate discomforts associated in pregnancy and in the months following childbirth.
Linda is lovely and will make you feel very relaxed and comfortable.
Maternity Reflexology – Caroline Rodger 
Aims to relax and restore the body to an optimal state to give birth. Studies have shown that maternity reflexology may significantly reduce labour and pain, shorten birth and improve the quality of sleep post-natally.
www.solesessionsreflexology.co.uk
McTimoney Chiropractic – Anne Loader
Postural changes and normal softening of ligaments causes stresses on the body. From 12 weeks gentle realignment of the spine and pelvis can help take off some of the resulting strain on joints, back and legs in readiness for birth.
Anne is lovely. She really helped me when I had a neck and shoulder problem and I send all my 'mums' to see her.
Accupuncture for Fertility and Pregnancy – Charlotte Stean
Accupuncture is safe and effective to use during pregnancy. Many women choose to have acupuncture when they are suffering with morning sickness, if their baby is in a breech or posterior position or for labour induction.
Pregnancy Yoga & Mummy and Baby Yoga – Tessa
Tessa is an experienced yoga teacher, specialising in pregnancy and postnatal yoga, and birth preparation workshops.
A lot of my 'mums' love Tessa's classes.
Homeopathy for Pregnancy, Childbirth and Infants – Rebecca Sperrin
This non-toxic, safe treatment can be used for a wide range of physical and emotional symptoms during and after pregnancy to support parents and babies.
Pregnancy and Postnatal Pilates – Christine
In pregnancy Pilates is good for staying active yet relaxed, strengthening postural muscles thus aiding delivery. Postnatally (with babies) is good for getting your core muscles working again.
BIRTH & POSTNATAL SUPPORT
Birth Natal Doula Support – Grace Collins and Linda Cook
Postnatal doulas offer practical and emotional support to new parents in their home following birth.
Placenta Encapsulation – Linda Cook
A variety of remedies which include capsules, tincture, essence, creams or balm for mother and baby. Collection from home or hospital in Berkshire.
Baby and Family Support
Paediatic First Aid – Anne-Marie 
Relaxed and Fun Paediatric First Aid courses at local venues and for small groups at home. Giving you the confidence to act in an emergency.
www.firststepsfirstaid.co.uk
Sleep Fairy Parent rescue – Dee Booth
Practical advice for sleep, eating and behaviour issues in babies, toddlers and children up to 11 years old. With 20 year's experience, Dee will help find the solution suitable for you and your child.
www.sleepfairyparentrescue.co.uk 
Craniosacral Therapy –  Graham Kennedy
Specialising in the treatment of babies and children, the resolution of birth trauma and the impacts of disrupted bonding and attachment.
www.enhancingthefuture.co.uk
Parenting Success coaching – Mette Theilmann
Does your family life feel out of control? Do you wish your family would work better together? Through dynamic workshops and private coaching ParentingSuccess will support you to become the best parent you can be.
Swimkidz Baby and Child Swimming – Trish Hare
Swimming classes for 0-10 year olds. Swimkidz lessons are structured, progressive and lots of fun.